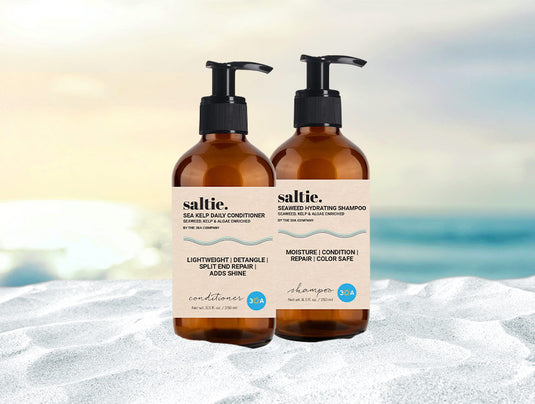 Seaweed Hydrating Shampoo & Sea Kelp Daily Conditioner
Moisturizing Shampoo with daily conditioner that rebuilds, bonds, detangles and prevents frizz
Free of everything bad, Full of everything good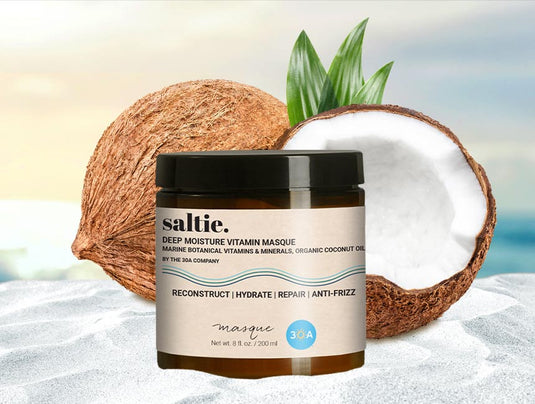 Deep Moisture Vitamin Hair Masque
Repairs, bonds, moisturizes reducing frizz leaving hair softer and shiny
Use weekly to sheath and rebuilds hair cuticle, organic coconut oil for ultimate conditioning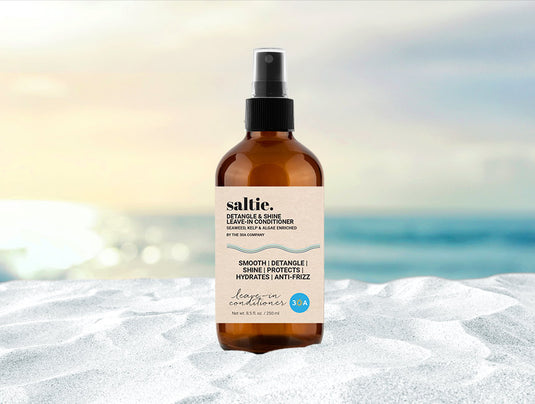 Detangle & Shine Leave-In Conditioner
Detangles & Moisturizes dry hair reducing frizz and split ends
A daily must have after shampoo and conditioner for hair and scalp care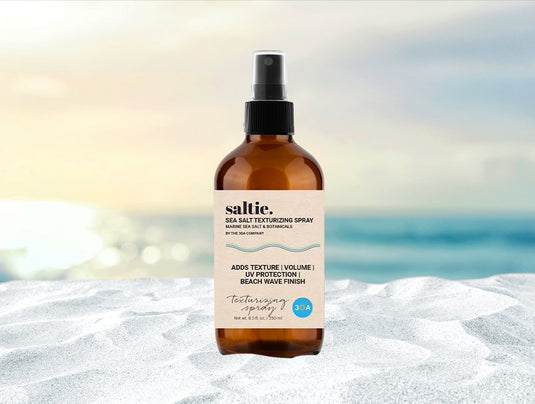 Sea Salt Texturizing Spray
Fullness and sexy beach waves in a bottle
A day at the beach in a bottle to give fullness and to bring out sexy wavy hair without the crunch
Why Saltie is different and better for your hair needs
Dulse Seaweed

High moisture benefits
High level of Iodine for follicle health
Nourishes scalp and hair for fuller hair
Vitamin A essential for hair growth

Brown Seaweed

High levels of Antioxidant for hair loss
Increases hair elasticity for less breakage
Hydrates brittle damaged hair
Vitamin C treats and prevents hair disorders

Wakame Seaweed

Rich in 65+ minerals, vitamins & amino acids
Anti-inflammatory for reduce hair loss
High levels of moisturizing
High Protein for rebuilding and bonding

Sugar Kelp

Reduces scalp sebum improved follicles
Prevents moisture loss
Hydrates and nourishes hair
Anti-inflammatory for ultimate follicle health

Sea Lichen Algae

High antioxidant defense
Reduces free radical damage
Natural sun protection
High levels of Vitamin C

Organic Coconut Oil

High essential fatty acids to repair hair
Strengthens damaged hair shafts
Moisturizes, reduces frizz and adds shine
Protects hair from moisture loss

Ocean Sustainable

Naturally occurring ocean ingredients
No soil needed
No fresh water needed
No chemicals or fertilizer needed

100% Recycled Plastic

We use recycled plasic for our bottles & jars
100% Post Consumer Resin bottle & jars
Saving our oceans from 30 million new sold bottles each year
Fuller Thicker Healthier Hair
Seaweed, Kelp & Algae contain amazing benefits from the ocean:
antiviral, antioxidative, and cancer fighting benefits.
Polyphenols that promote healthy scalp to reduce hair thinning
B Complex Vitamins that promote scalp and hair health
Omega-3 fatty acids that promote strong healthy fuller hair
Vitamins A,B1,B2,B6,C,E promote fuller hair
Niacin to improve hair thickens
Amino Acids protect hair from oxidative stress
Plant Proteins repair and seals hair shafts
Minerals strengthen roots and shaft to maximize volume
Iron promotes oxygen to scalp to reduce hair fall
Zinc promotes healthy scalp cells
Read more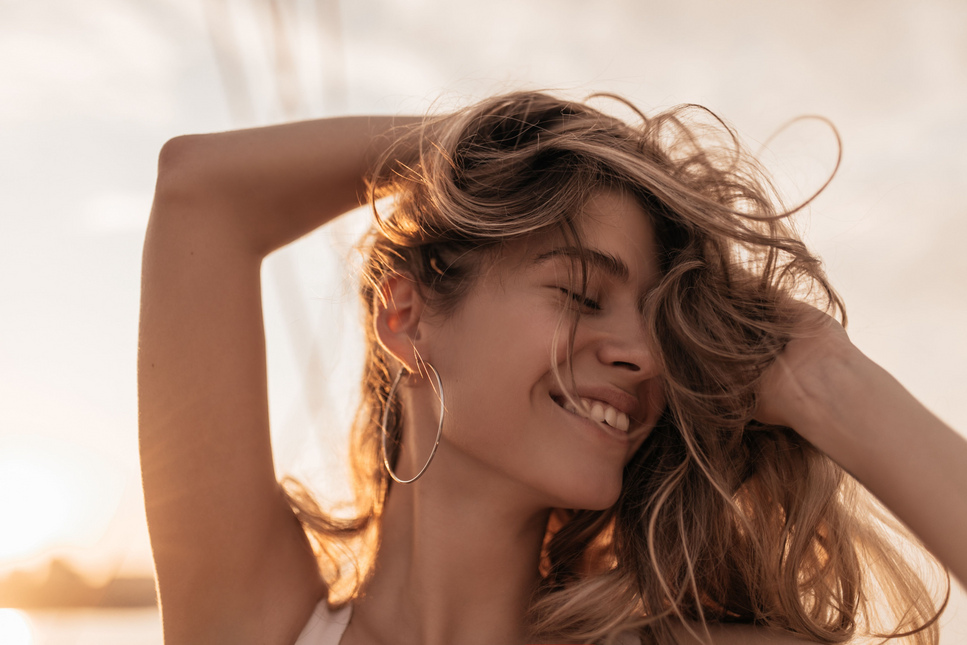 Dulse Seaweed

Brown Seaweed

Wakame Seaweed

Sugar kelp

Sea Lichen Algae

Organic Coconut Oil
Consumer Feedback
Hear what our customers are saying
Smells amazing and my hair never looked so good. The shampoo has this amazing tingle when lathering
My hair is no longer falling out - crazy good products! Those ingredients are working.
Your right about the Sea Salt Spray, it's a day at the beach in a bottle. I got some sexy wavy hair for the evening.
OMG the Vitamin Masque is sooo good! My first super clean haircare brand ever. I'm hooked
I use the Leave-In Spray to protect my hair before the beach. My hair feels so amazing with tons of shine.
I brought my products to my stylist for her to try. She is a fan and supports local business.
I love that you use natural and organic ingredients. My hair has never looked so good.