saltiebeauty.com
SEAWEED HYDRATING SHAMPOO Enriched with Seaweed, Kelp & Algae 8 fl. oz / 250 ml
Daily Hydrating Shampoo to moisturize dry damaged hair while bonding, repairing and smoothing hair cuticles to reduce frizz.   Daily use reverses daily styling and environmental damages to promote healthy shiny hair.  The unique botanical marine complex consisting of Sea Lichen Crustose Algae, Wakame Seaweed, Dulse Seaweed, Brown Seaweed, and Sugar Kelp nourishes the hair and scalp while providing powerful antioxidants, B Complex Vitamins, Amino Acids, Minerals and plant proteins.   Color safe formulas, Free of Sulfates, Parabens, gluten, phthalates, artificial color, and is cruelty free.  All Saltie Products are packaged in 100% Post Recycled Plastic bottles and jars saving our oceans and landfills from over 30 million plastic bottles sold each year.
Sale price

$19.99

Regular price
Title for additional description
include an additional description for your product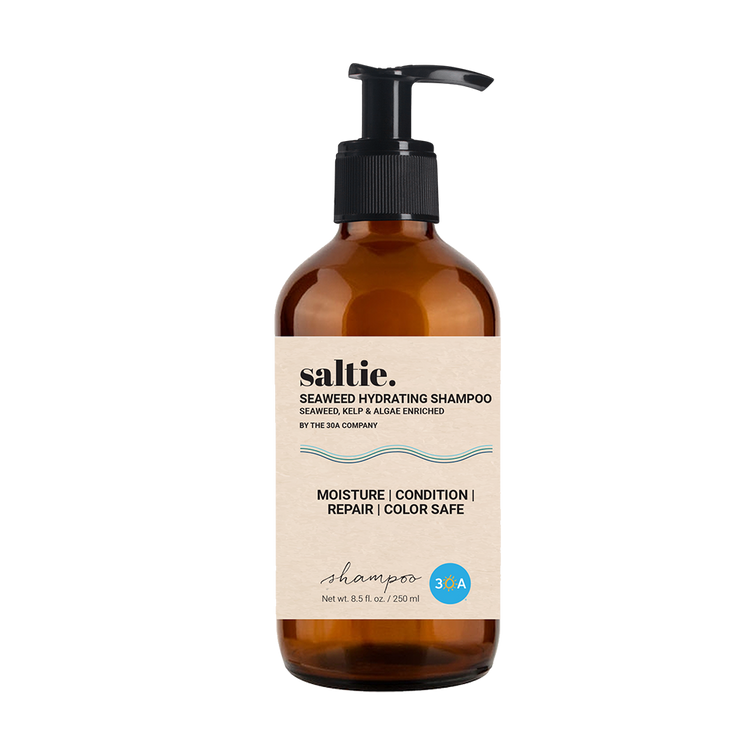 For instance collection name
Talk about your brand, collection or product
The best shampoo I've used in the past 10 years
I have been using Saltie hair products for 6 months and the condition of my hair has improved significantly . From less hair loss, to shine and softness, I have never had so many compliments. Thank you Saltie!